Ambassador's welcome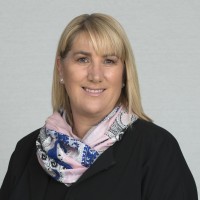 Joe Pollard
Chief Marketing Officer, Group Executive Telstra Media and Marketing and Telstra Business Women's Awards Ambassador
Celebrating world class business women
Our vision at Telstra is to be a world class technology company and for 24 years we've been recognising and celebrating women in business who are doing world class work.
From Police Commissioners, to young entrepreneurs, CEOs, professors and Navy officers — the Telstra Business Women's Awards shine a light on women who are pushing the boundaries and thriving in their chosen profession. 
Recently we added the Business Woman in Asia category. The level of quality submissions for this new Award was outstanding, with Rituparna Chakraborty from India receiving the honour in 2016 and Saskia Groen-in't-Woud in 2017.
Our Alumni tell us the Awards provide them with a platform to be seen and heard, offer excellent networking opportunities, and give them a chance to reflect upon business and personal achievements. For all the entrants, the Awards are a chance to take stock, look back with pride on their career successes and personal milestones and plan for the future. 
I encourage you to nominate an outstanding business woman today and urge her to enter the Awards. Perhaps she is your work colleague or friend, a standout woman in your community, or possibly yourself?