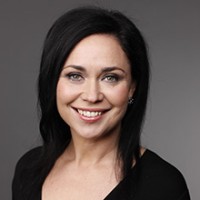 Nicole Sheffield
CEO - News Life Media

NewsCorp Australia
The Telstra Business Women's Awards shine a light on the diversity, motivation and innovation of inspirational business women across the country.
At News Corp Australia we encourage a culture of equality and one that supports an expansive and fair workplace where success is reliant on skill rather than gender, and where opportunity exists for those who seek it.
Almost 15 million Australians (CHK) consume our products which gives News a unique opportunity to provide engaging stories, positive messages and support programs such as these Awards.
Through our journalism – across print, web, mobile and tablet – we celebrate and profile the achievements of smart, successful business women, including the impressive list of alumni that have been honoured by these Awards.
These are women who deserve the recognition they have achieved and who look beyond themselves by fostering and encouraging younger women to follow in their footsteps.
They are the best and the brightest, and News are once again proud to be an Official Partner of such an inspirational and important program.