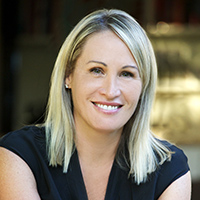 Vanessa Nolan-Woods
General Manager Schools & Not for Profit

Commonwealth Bank: Women in Focus
We thrive when others are brilliant.
As passionate advocates of supporting women in business, CommBank's Women in Focus are proud to partner with the Telstra Business Women's Awards, Australia's longest running and most esteemed women's award program. Now in its twenty-third year, the Awards are about more than simply recognising and rewarding the courage, leadership and creativity of Australia's most brilliant business women – they play a critical role in raising the profile of women in business. The Telstra Business Women's Awards does an exceptional job in celebrating these brilliant women.
Building a thriving business takes more than just a good idea, it takes a team that shares your vision of success. Women in Focus creates powerful experiences that enable women to thrive in business. We support the financial wellbeing of women in business through our events program, our digital channels and connecting women with the insights and expertise of CommBank.
We invite you to join the Women in Focus community at www.womeninfocus.com.au and let's continue to celebrate the success of brilliant women.