Entry details
---
Participating in the Telstra Business Women's Awards starts with a nomination. Either others who know and admire you nominate you, or you take the plunge and nominate yourself.
Once nominated, to officially be part of the Awards program, nominees need to submit a completed online entry form. 
Before starting the entry form, nominees should check the eligibility criteria here.
Find out what motivated some past finalists to go on their Awards journey. 
What are the features of the entry form?
The entry form can only be completed online and is designed to be saved and returned to as often as needed.
To enable entrants to fully describe their business journey and achievements the entry form has 10 sections:
Eligibility and categories
About you
The business
Sustainability
Financials
Leadership
Communication
Values
Business references
Disputes and proceedings
For a valid entry, all the questions must be answered. They can, however, be answered in any order.
Important note
If you are shortlisted you may have to submit further details about the financial performance of your business, including a full P&L statement. All financial information is treated with the strictest confidence and only used for the purpose of judging entries. It is not disclosed to anyone outside this process.
Things you should know about the entry form that may make it easier to complete:
The entry form can't be downloaded; you must complete it online
The information you enter must be saved before navigating away from the page
By clicking the NEXT STEP button at the bottom of the entry page, that page is automatically saved. Leaving the page without clicking NEXT STEP or SAVE will mean you loose the content you've just entered
Once saved, you can leave the webpage and return to it later
You can edit the entry form at any time and as many times as necessary until the entry deadline
The question you are currently working on is highlighted so it's easy to find
When a question is fully completed, a tick will appear
In the top right hand corner, a percentage figure shows how much of your entry is complete. The SUBMIT button will only work when the figure shows 100%.
Once you hit the SUBMIT button, no more changes to the entry form can be made
You'll find additional tips and hints throughout the form
If there is anything we can help you with, please use the online enquiry form or call the Awards team between 9am and 7pm AEST Monday to Friday (see Contact page for details).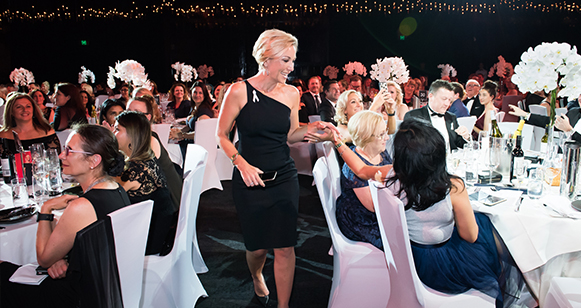 It's good to take an opportunity to look back and reflect, but also the opportunity to pay it forward in making this an easier and better place for women to be considered … as an equal in the workplace.
Damco
2017 Telstra Business Woman in Asia